BEST OF NAPLES BUSINESS AWARDS 2022
Reader's Choice Awards
Awards Ceremony - October 13, 2022 - The Tippling Room Banquet Hall
VOTE HERE - Business & Professional
VOTE HERE - Civic and Recreation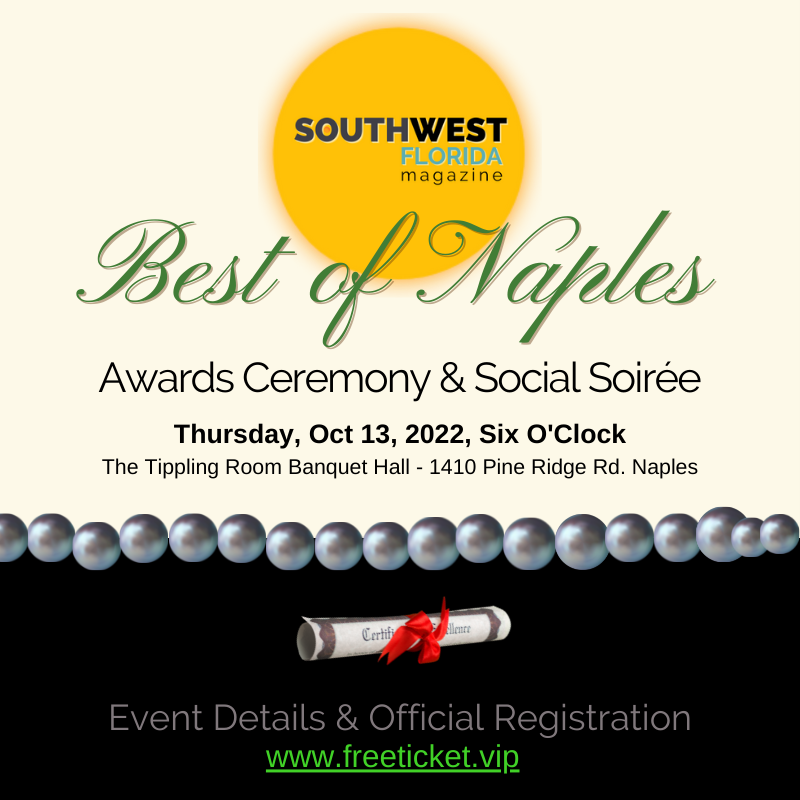 The Asterisk
*
Means Required Field
1.) Vote one time only per category!
2.) All votes must be submitted before 9.22.22.
3.) Business names must be spelled correctly and subscriber info must be accurately verified for the vote to count.
4.) We reserve the right to deny votes and voting victory to those who try to rig the system by trying to get everybody in their company to vote or submitting votes under aliases.
2019 Best of Naples Award Winners: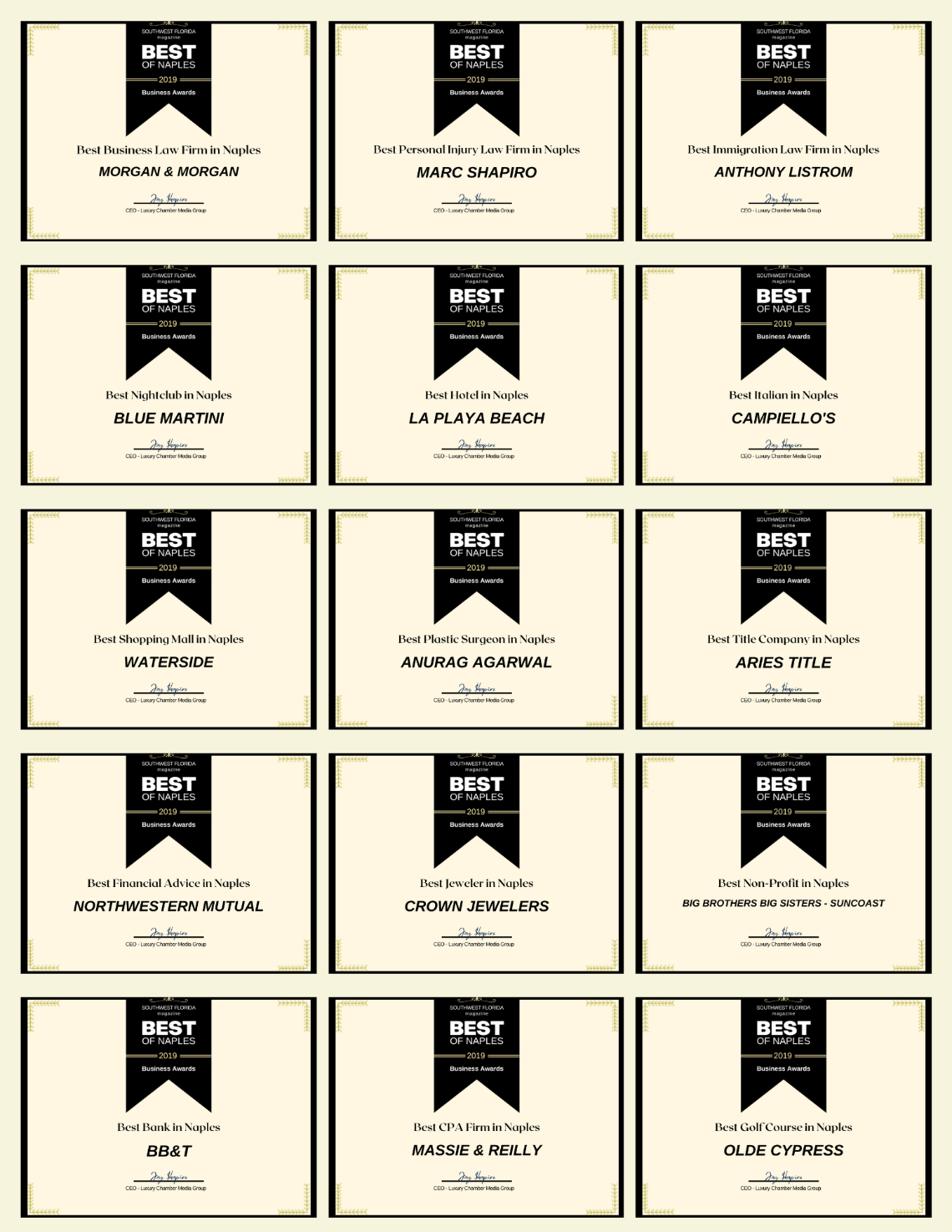 SOUTH

WEST

FLORIDA

magazine is the official publication of Luxury Chamber Naples
LUXURY CHAMBER MEDIA GROUP
SOUTHWEST FLORIDA magazine - SOUTH FLORIDA magazine - Mondo Italiano Magazine - Mediterranean Magazine - Republican Magazine
+ Over 200 Social Media Groups, Pages and Profiles with a Focus on Luxury Lifestyle & Culture